RESPOND + BEGIN HOUSEHOLD RECOVERY
Dealing with the immediate and prolonged aftermath of a natural disaster can be one of the most difficult phases of household recovery. The landscape after a hurricane or earthquake can include power outages, water supply interruption and destruction of buildings. This strategy focuses on what to do during the emergency and how to manage early response for your home and members of your household so that your process of long-term recovery will be a foundation for future resilience.

Strategy in Action

1. During the Emergency

2. After the Emergency: Safely Evaluate Your Home

3. Respond to Emergency Conditions

4. Understand the Recovery Process: Register for Assistance

5. Rebuild
DESCRIPTION AND FUNCTION
Breaking down the work of recovery into manageable pieces will help you move forward.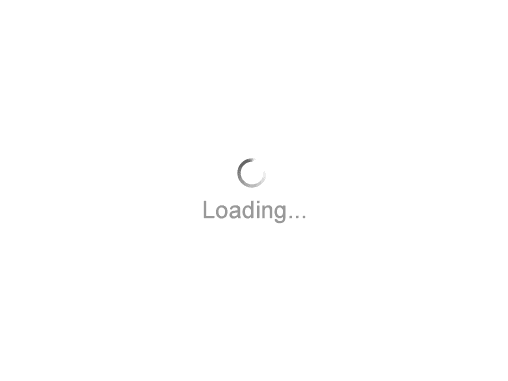 OPERATIONS AND MAINTENANCE TIPS
Ensure the safe space at your home or where you have decided to weather the natural disaster is prepared as you:
Remove any elements hanging on the walls such as shelves, mirrors, pictures, or artwork.
Move heavy objects, like books, to lower shelves or plastic boxes on the floor.
Repair fissures and seal openings to the exterior, such as windows, with wooden panels or storm shutters. See Strategy 08.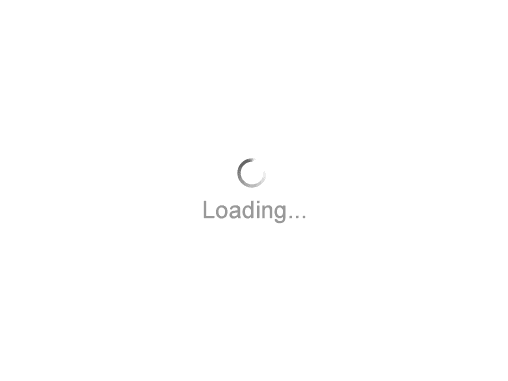 202
STEP 1 - DURING THE EMERGENCY
KEEP ONE PHONE OR RADIO ON AT ALL TIMES.
STAY CALM, HELP OTHERS AND FOLLOW OFFICIAL ADVISORIES
HAVE BOARD GAMES OR CARDS TO PASS THE TIME IN A CONFINED SPACE
PROTECT VALUABLES. UNPLUG AND ELEVATE ELECTRONICS, AND STORE VALUABLES IN PLASTIC.
RUN DOWN BATTERIES WITH UNESSENTIAL USES.
TAKE BIG RISKS OR SEPARATE YOURSELF FROM OTHER PEOPLE.
RISK YOUR LIFE TO SAVE ANY POSSESSIONS.
GO OUT OF A SAFE SPACE UNLESS THE AUTHORITIES ANNOUNCE DANGER HAS PASSED 
STEP 2 - AFTER THE EMERGENCY | SAFELY EVALUATE YOUR HOME
Storms and other disasters create new hazards in their wake. If you evacuated your home, return only when qualified officials deem it safe to do so. If you sheltered at home, don't go outside until you get an official alert that it is safe.
GOING OUT AFTER SHELTERING IN PLACE

Signal to Emergency Crews and Neighbors
Post a notice on the front door with big dark letters that says OK if you do not need emergency help, or HELP if you do.
If you leave, post a message that says where you went, who you are with, and numbers where you may be reached (this can be your cell phone and your out-of-area contact)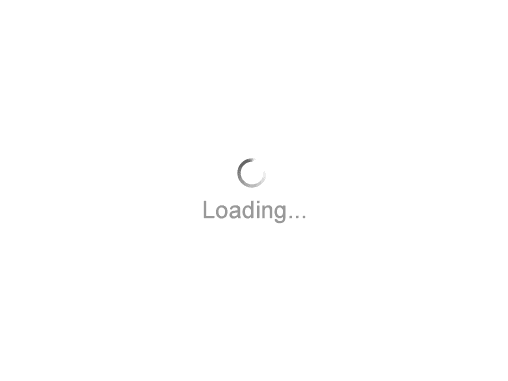 RETURNING HOME
Go inside cautiously, with a flashlight rather than a lantern or any source of flame. There may be gas or other flammable vapors that can cause fires.
Watch out for broken glass and sharp debris. If you see, or smell mold (musky smell) leave the space.
Water and electricity are dangerous together. NEVER turn on power if there is water inside.
Document all damages to facilitate insurance, emergency and municipal response.
Take photos or videos and document all damages in writing.
Calculate total estimated losses in $.
Keep track of all damages to show insurance company history of home.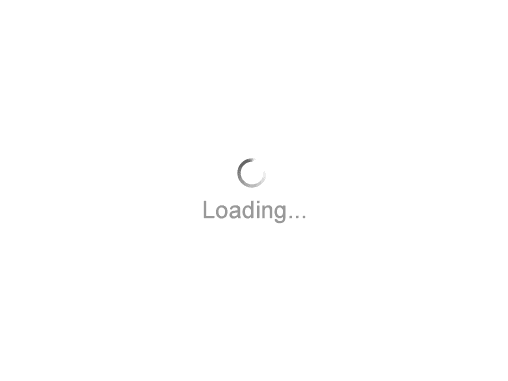 MANAGING A FLOODED HOME
Ventilate the space by opening windows and doors as soon as weather allows.
Determine if there is mold. See Strategy 13.
If there is no sign of mold, remove any wet material as soon as you can (drywall, fabrics, rugs and furniture, etc) to prevent mold from developing.
If you think there might be mold, wear protective eyewear, gloves and a respirator mask. Spend only 15 minutes in the site at a time. Carefully document damage with photographs for your insurance company.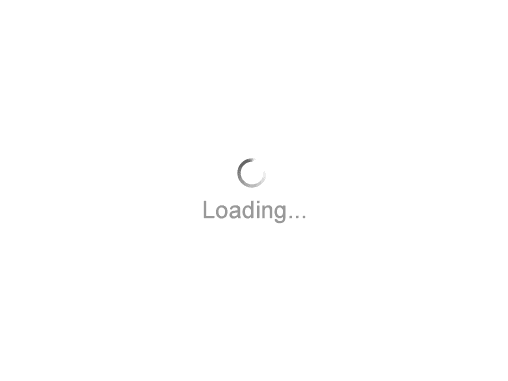 IN YOUR COMMUNITY
Avoid walking or driving through flood waters, which can be electrically charged from damaged power lines or contaminated by sewage.
Look out for landslides, especially after a lot of rain. Be aware of changes in the landscape such as new patterns of stormwater drainage on slopes (especially the places where runoff water converges), land movement, tilting trees and any cracks or shifting in parts of your building.
Go to Strategy 29: Respond and Begin Community Recovery for more info.
203
STEP 3 - RESPOND TO EMERGENCY CONDITIONS
Disaster affects physical and mental health. Staying well helps you have a smooth recovery.
Remember that you are part of a community and you can support each other. See Strategy 29 for more on community collaboration. See Strategies for Energy Generation + Backup and Water Management + Storage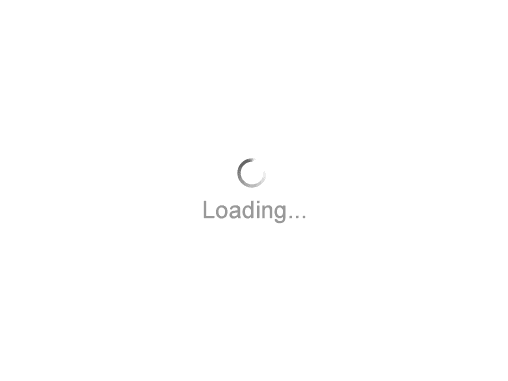 USE GENERATOR POWER
NEVER use a generator indoors, as it produces deadly carbon monoxide. Place it outside, at least 20 feet away. Monitor inside air with a carbon monoxide detector that has new batteries.
If you have a portable generator, store it in a covered space with ventilation, especially if you are worried that it might get stolen. For storing fuel, use an approved container and secure it in a protected location far from people.
NEVER plug a generator into a wall outlet.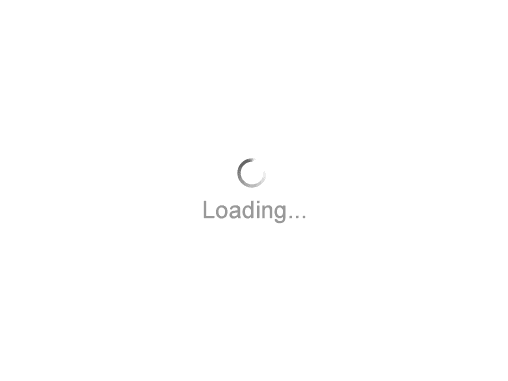 ACCESS SAFE FOOD AND WATER
If you can't cook on your stove, grill outside, use a camp stove or a solar oven.
If you don't have access to the outdoors use a propane stove near a window.
Do not cook food over wood that has been painted or treated with chemicals- they are toxic
Canned and sealed foods are the most sanitary options.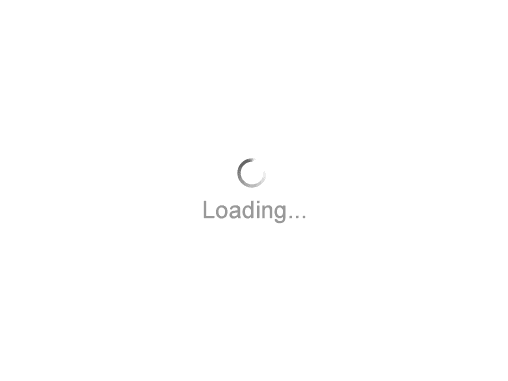 LIVE WITHOUT POWER
Use minimal electricity until power is fully restored. Power supply may be reduced, lighter load on the grid means more power for more people.
Identify household fire hazards (and develop appropriate risk mitigation measures).
Use safe cooking, lighting and heating practices (e.g. do not leave appliances unattended, keep clothing/furniture away from appliances, etc.)
Teach children about fire safety and promote safe behavior
Share knowledge and ideas with neighbors.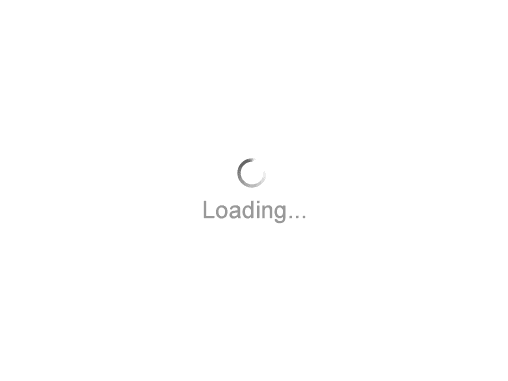 STAY COOL IN THE HEAT
Avoid things that make you sweat, such as salty food, physical activity, sitting in the direct sun.
Working hard while wearing clothing that cover the body can cause:

Heat Exhaustion – Symptoms include heavy sweating, weakness, nausea, vomiting, headache, lightheadedness, and muscle cramps. Rest in a cool place, remove excess clothing and hydrate immediately.
Heat Stroke - If heat exhaustion persists, seek urgent medical attention. Symptoms include high body temperature, altered mental state or behavior, headaches, confusion, agitation, slurred speech, irritability, delirium, seizures, rapid breathing, fast pulse, and sweating that alternates with dry skin. Cool the person with any means available and call a health professional.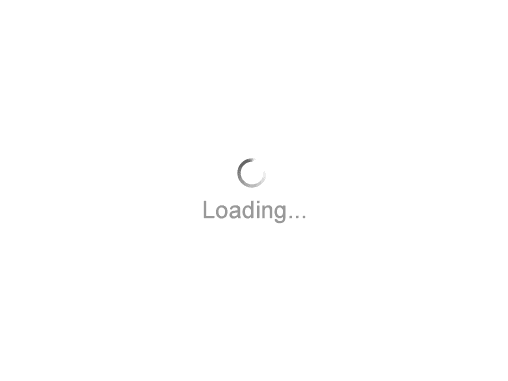 PREPARE FOOD
NEVER eat food that has touched storm water. If cans or food containers get wet, remove paper labels (they can have bacteria), wipe with diluted bleach (1 tablespoon of unscented liquid chlorine bleach in 1 gallon of water) and let dry for an hour. If cans are bulging or damaged, they are likely contaminated and you should not eat the contents.
When in doubt, throw it out! Food poisoning can be dangerous during an emergency. In fires, food is exposed to toxic chemicals, even inside the fridge, and should not be eaten.
Without power, food should stay cold four hours in the refrigerator and up to 48 hours in the freezer.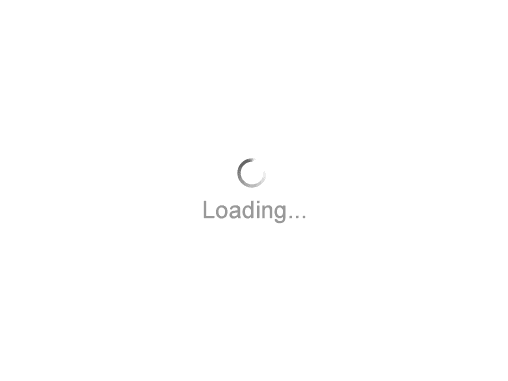 PROTECT MENTAL HEALTH
Living through a disaster is stressful. Long periods of stress can lead to depression, anger, and substance abuse.
Eat healthfully, exercise often, sleep soundly, and avoid alcohol and other drugs.
Share your feelings friends or family and maintain relationships with friends.
Take breaks from dealing with the disaster and try to return to activities you enjoy if possible.
Stay informed but avoid excessive exposure to media coverage of the event.
Ask for help from a clergy member, counselor, non-profit (such as the Red Cross), or doctor.
*REMEMBER: Disasters are particularly hard for children. Help them by:

Getting them back into a familiar routine as quickly as possible.
Reassure them, and answer their questions
Limit exposure to media coverage of the event.
204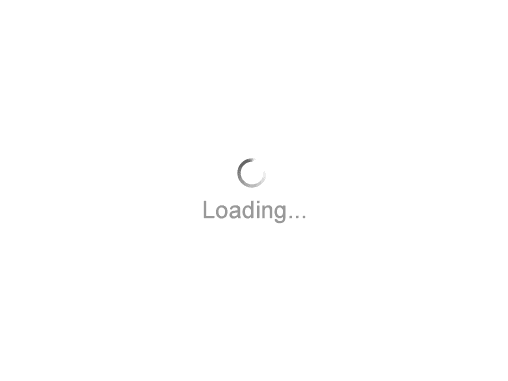 LIVE WITHOUT RUNNING WATER
Stay hydrated. If you have a low supply of water, use it only for drinking.
If bottled water is not available, treat your own. Dirty water leads to illnesses such as dysentery, cholera, typhoid and hepatitis. Follow guidance from the health department on how to treat water. Do not drink, bathe in, wash dishes, brush your teeth, or make ice with water that you are not sure is safe. Babies should breastfeed or drink formula, never water.
Use rainwater caught in clean buckets for flushing toilets. Never use flood water.
See Strategy 16 Reduce Your Water Consumption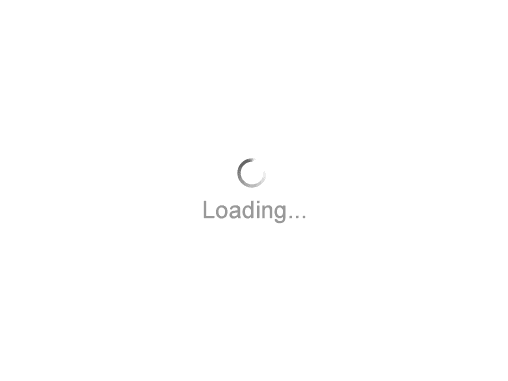 MINIMIZE PESTS
There can be debris nearby – including food scraps – that attracts pests. Watch out for open windows and doors that can allow rodents, insects and reptiles to come in and spread diseases.
Protect yourself from Zika and Dengue viruses by using mosquito repellent and sleeping with mosquito nets. Pregnant women, or women that plan to have children should be aware the viruses are linked to complications with pregnancy.
Use battery fans to keep air flow. Keeping your surroundings dry and cool dissuades mosquitoes.
See Strategy 15: Manage Pests.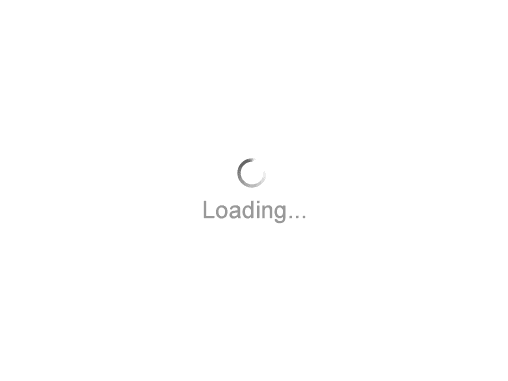 ENSURE SANITATION AND DEAL WITH YOUR SEPTIC SYSTEM
Eliminate all non-essential water use and flush toilets as little as possible. Use hand sanitizer to keep hands clean.
If pipes in your system carry sewage away, you can flush the toilet by pouring water down the bowl.
If your pipes are backed up, keep them shut off. You will need to improvise a toilet.
If you have a septic system: If the drain field becomes covered with water, do not use the system and avoid contact with any standing water that may contain sewage.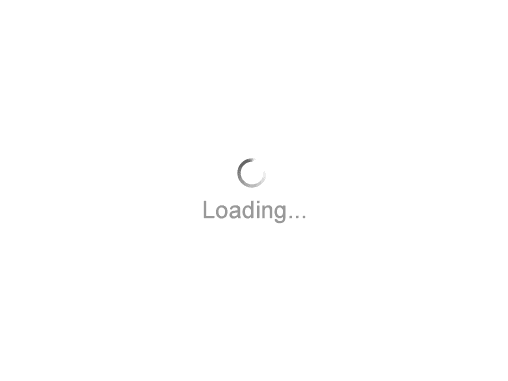 CLEAN UP AND MANAGE DEBRIS
Use clothing and equipment that protect you during clean-up. You may be exposed to lead paint, asbestos and other toxins.
Keep spaces well ventilated.
Clean any wounds, cuts, or animal bites with soap and clean water.
Clean up debris
Protect human health, comply with regulations, reduce injuries, and minimize or prevent environmental impacts by cleaning up debris. Work with neighbors, See Strategy 27 for how to organize community collaborations.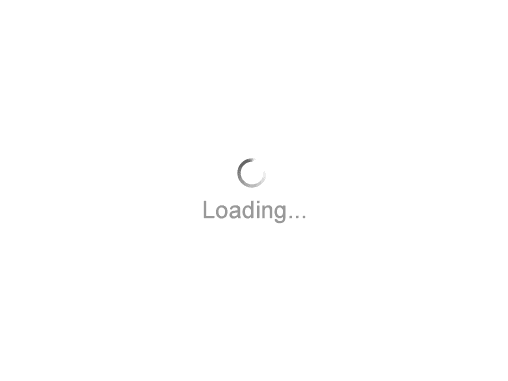 TREAT WATER
The most common ways to treat water are by boiling and chlorinating.
Boil water for at least one minute then let it cool.
Chlorinate water using regular, unscented bleach only. Household bleach has concentrations from 5.25% to 8.25%.
For 5.25%, add 8 drops per gallon (approx. ⅛ teaspoon)
For 8.25%, add 6 drops per gallon
Stir and let stand for 30 minutes. If it does not have a slight bleach odor, repeat the dosage and let it stand another 15 minutes. If it still does not smell of chlorine, discard it and find another source of water. Before drinking, let it sit for several hours and the bleach smell will dissipate.
205
STEP 4 - UNDERSTAND THE RECOVERY PROCESS: REGISTER FOR ASSISTANCE
Challenges arise regardless of whether you are performing small repairs or a rebuilding a house. Take the time to structure your project in the beginning, to save time and money in the long run.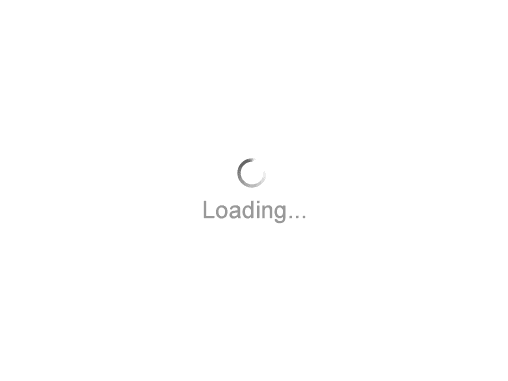 INSURANCE
The first thing to do is file an insurance claim.
Funds for rebuilding (such as those from FEMA and other government agencies) are not usually calculated until your insurance claims are adjusted.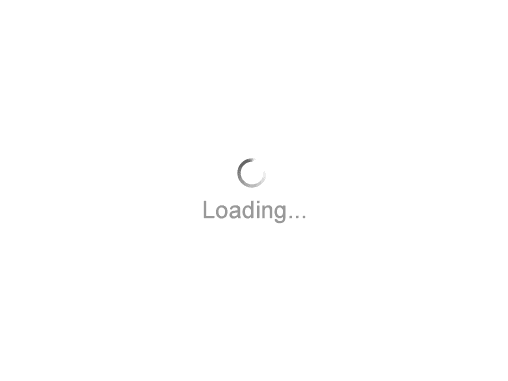 GOVERNMENT AGENCIES
If a Presidential disaster declaration is issued, you will be able to apply for funding via FEMA. Register for FEMA assistance, either online at www.DisasterAssistance.gov, or at a Disaster Recovery Center. Registering directly with FEMA will help you understand the aid you qualify for.
Determine whether you are eligible for a low-interest disaster loan with the U.S. Small Business Administration (SBA). The SBA offers low-interest disaster loans for businesses and nonprofit organizations, homeowners and renters.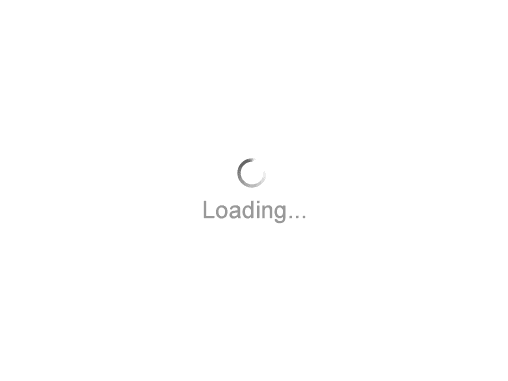 NON-PROFIT ORGANIZATIONS
If you cannot afford construction services, there may be volunteer groups or non-profit organizations that can do repairs and remove mold.
If you need additional aid, such as food benefits, medical devices, mental health care, or small business assistance, ask FEMA if they can refer you to organizations like the American Red Cross, or follow word-of- mouth in your area.
STEP 5 - REBUILD
ESTABLISH YOUR PRIORITIES
Stay safe and healthy throughout the recovery process. This may mean you and your family stay at a safe shelter, a neighbor's or family's house or hotel.
ESTABLISH YOUR BUDGET
Get information from your insurance company, FEMA and other aid sources about available funds, and the specific filing requirements for authorizing them.
Construction projects are often more expensive than projected, even with a good contractor. Add a cushion of at least 20% to your budget for unexpected expenses.
See "Putting It All Together"
DETERMINE YOUR PROJECTSCOPE
Make a list of the services you need (carpentry, mold remediation, electrical.) to present to contractors for a bid.
Architects help you determine how to build greener and safer within your budget.
A Design Help Desk helps you plan your project and work with an architect. Follow news to find out about them. 
KNOW THE LAW
Work with local businesses that have proper licensing and insurance. You may be liable for any construction- related accidents on your premises if the builder does not have adequate workers compensation and liability insurance.
Ensure your contract requires your contractor to get required permits and meet building codes.
Confirm the contractor is certified to provide the service you need. For instance, mold remediation requires special certifications, as does handling lead paint.
See "Putting It All Together" 
FIND A GOODCONTRACTOR
Be careful selecting a contractor. There are many scams.
Request bids from several contractors. The cheapest bid is not always the best.
Establish a written contract. Include: full price, materials and timeline. The more detail, the better.
Ask your insurance company for a recommendation.
Communicate well and constantly with your contractor.
Say no to cash-only deals, door-to-door solicitations that require you to commit right away, high upfront payments, handshake deals without a contract, free on- site inspections, or discount materials. Be cautious of a contractor that contacts you first.
Get references from past customers, both old references, to check endurance of the work, and more recent ones to ensure it is still good.
206
CASA PUEBLO
Description: Casa Pueblo is a community-based non-profit organization located in Adjuntas , Puerto Rico. Casa Pueblo was the result of what started as a hard-fought struggle for land conservation in the central mountainous region of the island. Now, as a respected and admired institution, Casa Pueblo continues pursuing its goal: to educate the public on sustainable development issues and community activism. Located in Adjuntas, its headquarters serve as a cultural center where visitors can learn all about the history of the renowned Art and Culture Workshop. A guided tour through the center covers all of Casa Pueblo's achievements, from its initial efforts to stop the strip mining of the surrounding areas to the subsequent enactment of legislation in favor of land conservation in other municipalities. Other tourist attractions include a butterfly garden, a plant nursery, and an artisan shop.
207
TALLER SALUD, LOIZA
Interviewee: Tania Rosario, Taller Salud, Loiza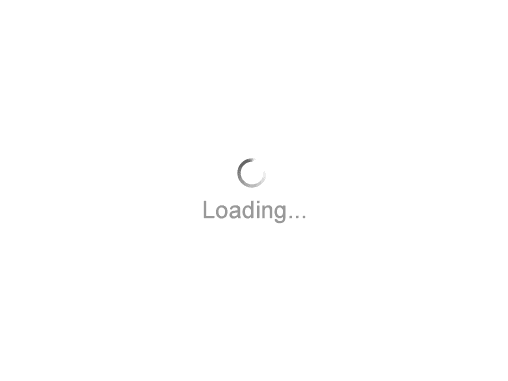 Description: Taller Salud is a feminist, community-based organization whose goal is to improve women's access to healthcare, reduce violence in community settings, and promote economic development through education and activism. After Hurricane Maria, Taller Salud coordinated medical and psychological assistance brigades for over 2,000 people and distributed food to about 14,000 women and their families during the first three months after the event. Between January and March of 2018, an additional 3,000 people received supplies and primary healthcare based on their needs at the time, while an additional 1,000 people received medical and/or psychological assistance. Over the next six months after the hurricanes hit, our organization and our strategic partners helped an estimated total of 20,000 people in 15 municipalities as part of our emergency response.
INTERVIEW
The fact is that it was really tough for our communities in Loiza, where our offices are located. We were barely starting to handle the damages left in Loiza by hurricane Irma's passage, which destroyed 300 homes and brought down the water and power systems in the area. Our response to Maria was, in reality, a direct result of the emergency response to Irma. When it came to donations, this helped us have a good idea of what our residents needed to avoid receiving redundant aids when people asked what they could donate. This allowed resources to flow to other communities with different needs from those of our residents. Moreover, this also helped us identify the additional needs that we tend to forget during an emergency, such as reproductive and women's health care. Our day-by-day interactions involved daily meetings to determine aid categories and cover basic needs based on established priorities, including water, food, medications, medical assistance, clothes, necessities, pest control, materials, and household goods.
After Maria, we also established four lunchrooms in the community, where the women cooked and served about 1,000 meals per day for 8 weeks. Currently, we are working with the Recuperación Justa project, which has two goals: delivering aid supplies and community planning.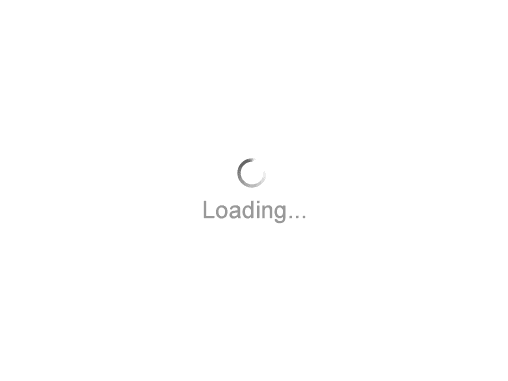 Fundamentally, this project strives for the community to develop and perform organizational and political training work in the face of a real threat to the recovery discourse. For example, our Loiza community lives near a channel that needs dredging, and we are always told there is no money for it. Meanwhile, financing is readily available when it comes to proposals for housing developments or apartment projects. So we are working for the community and its residents to assume their responsibility and take on a political discourse and identity to tackle the recovery process and everything it entails. That is why we call it Recuperación Justa [fair recovery], not Disaster Recovery.
For more information, visit https://www.tallersalud.com/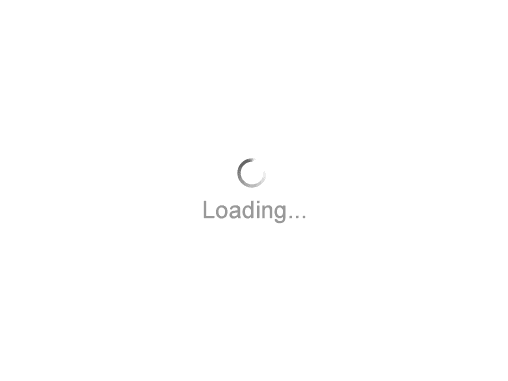 208
BARRIO MARIANA'S RECREATIONAL AND CULTURAL ASSOCIATION
(ARECMA, BY ITS SPANISH ACRONYM)
Interviewees: Rosalina Abreu and Susana Sanabria, ARECMA, Inc.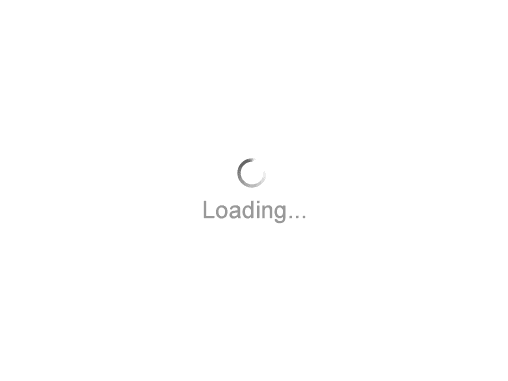 Barrio Mariana's Recreational and Cultural Association (ARECMA, by its Spanish acronym) is a community-based non-profit organization located in the Mariana neighborhood in Humacao . This organization was created to work and ensure the well-being and comprehensive development of the neighborhood and its residents. Mariana is a mountainous community approximately 6 km away from the town's urban center. It is divided into three sectors (Mariana I, II, III) and is inhabited by almost 3,200 people. Mariana is a rural community, far from the urban center of town, which is why its residents have always had difficulty to access basic services such as electricity, phone, transportation, and drinking water systems. In light of this scenario, community residents decided to come together and create ARECMA almost 37 years ago, searching for solutions to these immediate needs. Located in the rural area of the municipality of Humacao, the Mariana neighborhood has become one of the most resilient communities in the aftermath of Hurricane Maria. After the emergency, this community has organized different projects in response to the needs of its residents. Among its different projects is ARECMA's common lunchroom, which served from 150 to 500 lunches for six months. The common kitchen is managed by a group of 7 to 11 women who are community residents. Although this initiative is still in place, it now operates as an exchange, where participants may donate $5.00 or work as volunteers in any of the different projects.
INTERVIEW
The first need we noticed was the lack of space for the community, so we bought the land (Loma de la Niña Mariana) 37 years ago and dedicated it to community projects. It is because of this land that we can now hold activities that have improved the economy and created opportunities for the community. Some examples of these activities are the Festival de la Pana, which has been celebrated for 36 years, summer camps that have been operating for 16 - 17 years, the common kitchen, and other similar community-focused activities. After Maria, it took us a couple of days to be able to leave our homes. Then, people started arriving at La Loma. The ARECMA team cleaned the surrounding areas because everything was destroyed due to the site elevation. The same happened with the community kitchen; one of our members saw what it was and suggested we do it here. We started cooking for ourselves, but then we noticed people needed food, so we decided to cook one meal per day to feed the community members. Occasionally, with what little signal we had, we posted what we needed on social media, and the help came. Little by little, the word spread and people came from neighboring towns, such as Yabucoa, Naguabo, and Juncos; this continued until recently. We used to gather as an organization to decide whether we accepted aid or not, because not everyone came to us with the best of intentions. Other challenges were the lack of communication services (like for most people) and not having a census before the hurricane to account for infrastructure and resident needs. One of our accomplishments was to have a group of dedicated leaders among us, a human network formed by those who stepped up when the community needed them most: the emergence of voluntary service. We did not exactly have a group of volunteers as part our organization. However, volunteers joined because of what ARECMA represented for the community. These volunteers were young and they enthusiastically led most of the projects. By owning a space and proper facilities, we managed to store supplies; by having a kitchen, we were able to feed a lot of people. Media coverage, social media, and the aid received from the diaspora were all extremely important; thanks to them, we received supplies, food, and medicine. Moreover, we have a water cistern and solar panels because of donations received from American companies.
For more information, visit https://arecma.wixsite.com/arecma
209
210