IDENTIFY + PREPARE SAFE COMMUNITY SHELTER
Taking care of each other makes a community resilient. After an emergency, government and private sector assistance may take some time to arrive. Therefore, your community should be considered as the first line of response after a disaster. This strategy focuses on showing how to create a safe space in the community.

Strategy in Action

1. Determine the Location

2. Space Considerations

a. Interior

b. Structure and Surroundings

3. Equipment

4. Design an Action Plan

5. Practice an Annual Emergency Evacuation Drill
WHAT YOU NEED TO KNOW
Use the search engine on the American Red Cross webpage (https://www.redcross.org/cruz-roja.html) for emergency shelters and stay tuned for the news to know when emergency shelters will open.
You must occupy the community shelter when the location or structure of your home presents a risk to your safety.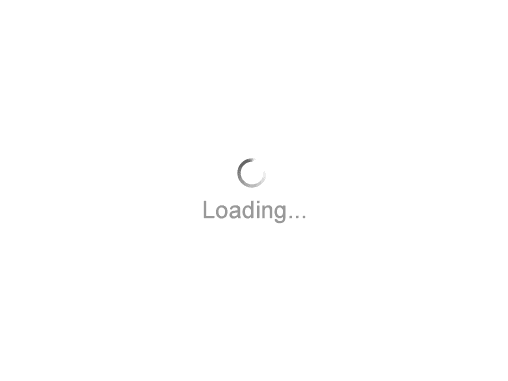 STEP 1 - DETERMINE THE LOCATION
Use the community map from Strategy 26 to identify which buildings are in a safe area within the community or its surroundings.
Once you identify these spaces, meet with the person responsible for the space to obtain authorization and discuss its best usage as a community shelter.
If your community surroundings DO NOT offer a safe space for shelter, you must move from your community to your nearest government emergency shelter.
PUBLIC BUILDINGS

Public schools
Community centers, activity and recreation rooms
Churches

PRIVATE BUILDINGS

Malls
Community centers, activity and recreation rooms
Empty structures and buildings
216
STEP 2 - SPACE CONSIDERATIONS
A. INTERIOR
NECESSARY SPACES

Area for food preparation

Area for sleep/rest

Area for restrooms

Space for pets

Multipurpose space (for meetings, training, recreation, leisure)

STORAGE

Food

Hygiene products

Equipment and refrigeration

First-aid kits
B. STRUCTURE AND SURROUNDINGS
Access: Must be suitable to allow access to aground/air ambulance.
Verify that the space complies with the local structure code for wind and seismic hazards and risks. (See FEMA P-361 Safe Rooms for Tornadoes and Hurricanes: Guidance for Community and Residential Safe Rooms)
Solid Waste: Evaluate the distance of the structure where solid waste is headed to protect people's health.
Energy: Consider a renewable energy supply system that powers a battery bank.
People with disabilities: Access ramps for people with disabilities. The ramp should be 1:10 and 3' wide.
Risks: Secure the premises from surrounding trees so that they will not affect the structure. Ensure the free flow of runoff water around the facilities.
Windows. Check the functionality of window operators and sashes. They allow ventilation and natural lighting.
STEP 3 - EQUIPMENT
SUPPLIES

Drinking water for consumption and hygiene. Consider one gallon of water per person per day.

Non-perishable food. Consider the contribution of non-perishable products made by neighbors of the community.

Fuels for lighting, kitchen, vehicles, tools, and power generators

Tools and replacement parts for equipment in use

Refrigerator for medicines and perishables

FIRST AID

Life support equipment
First-aid kit
Defibrillator 

COMMUNICATIONS

Radio AM/FM
Landline phone
Radio (KP-4, HAM)
217
STEP 4 - DESIGN AN ACTION PLAN
Security. Confirm that the chosen structure is reinforced to protect people during the emergency. Repair cracks. Seal openings with panels or shutters. Implement security strategies to avoid altercations or thefts.
Minimize risks
Trim trees as a preventive measure.
Collect items that could become projectiles.
Clean the sewage.
Organize work teams and distribute tasks among community members.
Establish use regulations such as:
An operating schedule
Behavior and coexistence
Flow of people (to avoid lines and congestion)
Proper water distribution and use
Pet management (food, walks, rest, waste) in a responsible manner
Clean-up of the areas
Preparation and distribution of food and products. Have at least a 10-day supply. Make an inventory frequently. Verify that supplies are in a safe area.
Establish a plan for solid waste management, recycling, reuse and composting.
Use the Directory that you developed in Strategy 26 for roll call.
Communicate the existence, access, and use regulations of the space in community meetings.
Contact emergency teams and authorities before, during and after the natural disaster to inform the community properly.
Keep track of the authorities' news and instructions.
Implement your plan.
Call for your work teams with their respective work plans; this will allow the community shelter to start functioning accordingly.
Protect and monitor the vulnerable people of the community during the emergency. These are: people 65 and over, pregnant women, babies, children, people with disabilities, people with medical conditions or whose medical treatments need electricity (refrigeration, breathing assistance, dialysis, etc.).
If possible, provide forms of entertainment, distraction and recreation during and after the event using musical instruments, radio, books for children and adults, coloring books, crossword puzzles, word search puzzles, word games, board games, card games, dice, dominoes, and toys.
| | |
| --- | --- |
| | |
218
STEP 5 - PRACTICE AN ANNUAL EMERGENCY EVACUATION DRILL
PRACTICE! Practice the evacuation of your community annually to confirm that the plan continues to be up to date and effective.
Take notes of what worked and didn't work after each drill.
Practice the evacuation routes for your community, the move to a shelter in the middle of a natural disaster, and the assigned roles to each person.
219